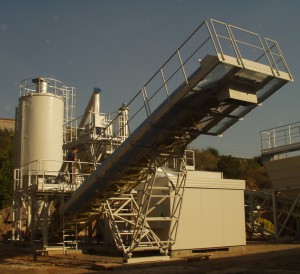 WEIGHING CONVEYOR BELT

A conveyor belt is used in the concrete industry for transporting aggregate to mixers and for transporting concrete to vibrating machines. The PT-W model is used for weighing aggregate dosed from the aggregate silo and transporting material to mixers.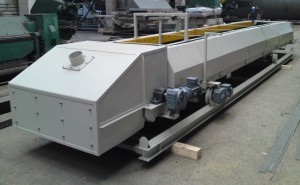 Technical Data*
Height
1250 mm
Width
1300 mm
Length
16000 mm
Power of installed drive
11KW
*Technical data specified for an exemplary model – upon request, we can manufacture devices of parameters compliant with Customer's requirements.