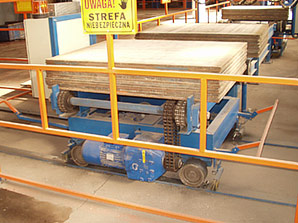 SELF-PROPELLED CONVEYOR OF "SPUTNIK" TYPE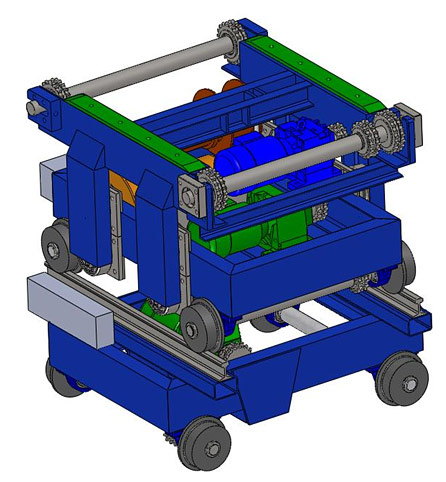 Przenośnik łańcuchowy samojezdny typu "sputnik". Porusza się po szynach zamontowanych prostopadle do kierunku pracy linii zarówno mokrej, jak i suchej. Górna cześć wózka pełni funkcję przenośnika łańcuchowego zbierającego stos palet spiętrzonych i przekazującego go do magazynu blatów produkcyjnych, bądź do rospiętrzarki przed maszyną formującą.
Technical Data*
Power supply
400V, 50 Hz
Power of three drives installed
9KW
Device weight
1428 kg
Height
1300 mm
Width
1300 mm
*Technical data specified for an exemplary model – upon request, we can manufacture devices of parameters compliant with Customer's requirements.