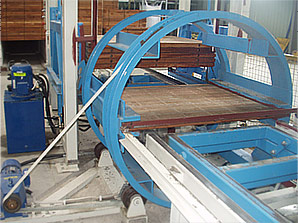 PRODUCTION PALLET REVERSER
Pallet reverser – a steel construction driven by means of a gear-motor using a transmission belt, mounted round construction of the device. A pallet given to the device is reversed by 180 degrees; by means of reversing, surface of the production pallet will be worn-out evenly.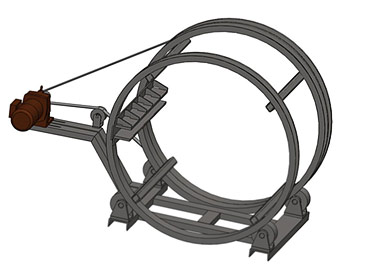 Technical Data*
Power supply
400V, 50 Hz
Drive engine power
3KW
Width
1200 mm
Height
1400 mm
Length
2100 mm
*Technical data specified for an exemplary model – upon request, we can manufacture devices of parameters compliant with Customer's requirements.