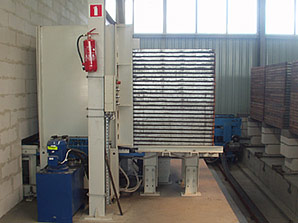 PRODUCTION PALLET DESTACKING DEVICE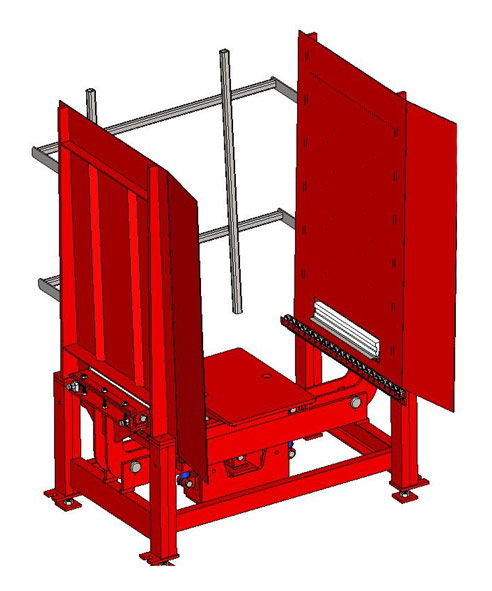 Production tops destacking device. Features a hydraulic drive by means of three servo-motors – 1 central servo-drive for lifting upwards and downwards, and 2 servo-motors located at sides for the drive of supporting jaws. The device allows for feeding single production pallets directly into the vibrating machine.
Technical Data*
Power supply
400V, 50 Hz
Device weight
1428 kg
Height
1300 mm
Width
1300 mm
*Technical data specified for an exemplary model – upon request, we can manufacture devices of parameters compliant with Customer's requirements.