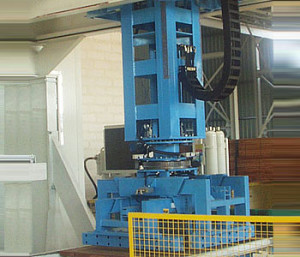 Packing machine P-2004
Packing machine – device for packing products from production pallets onto transporting pallets and putting them in piles. The device features: a frame construction, a truck with a column for the gripping device, a four-jaw gripping device. The truck and rotation of the gripping device is driven by means of gear-motors with brakes. Mechanically interconnected jaws of the gripping device are driven by means of hydraulic servo-motors. Movements of the column (upwards – downwards) are carried out by means of a hydraulic servo-motor. Rotation of the gripping device allows for alternating bonding of products while packing thereof onto transport pallets.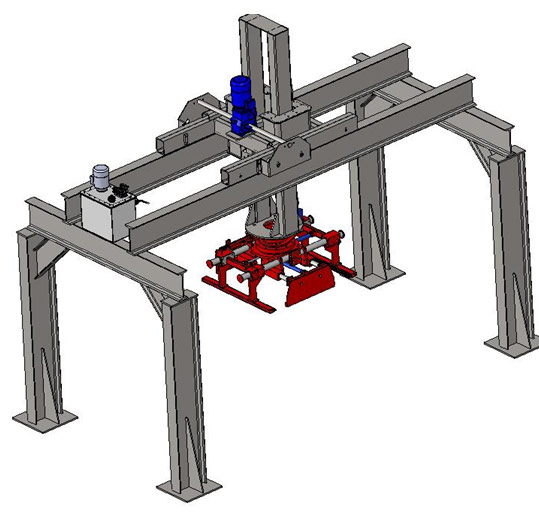 Technical Data*
Power supply
400V, 50 Hz
Drive engine power
7 KW
Engine power for rotation
1,5 KW
Gripping device lifting height
1250 mm
Device weight
4900 kg
Height
5700 mm
Width
3000 mm
Length according to location
*Technical data specified for an exemplary model – upon request, we can manufacture devices of parameters compliant with Customer's requirements.