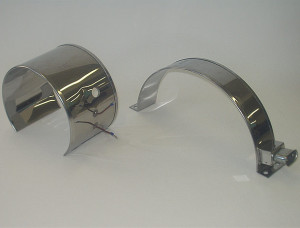 Half micanite heater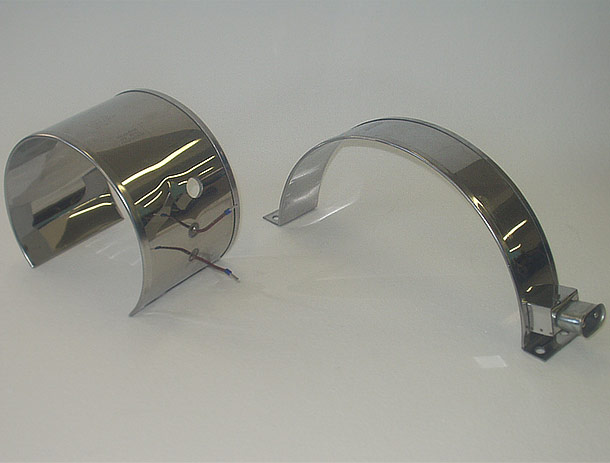 Technical data
Bending radius [mm]

30 – 280

Width [mm]

40 – 400

Thickness [mm]

3 – 5

Power [W]

100 – 3000

Supply power [V]

230, 400, 3×400 or another

Surface load [W/cm2]

Max 3,5 or above at the customer's request

Housing – aluminium-coated carbon steel or chrome-plated.

The type and manner of bringing power according to the future agreement:
– Ceramic strip Zł6p
– Plug WG-2
– Plug N
– Ceramic cube N
– directly with 4400C heat resistant wire in metal braid
– screw M5

The number, location, and diameter of the holes in the shell according to the future agreement.

On special request we perform:
– Energy-save version, performed with bold insulation mat.
– Ability to use internal J, K thermo element, or threaded sensor port.
– Sealed power outlet.
– Low power outlet.