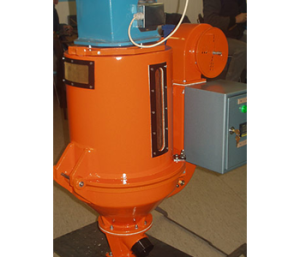 Granulate dryer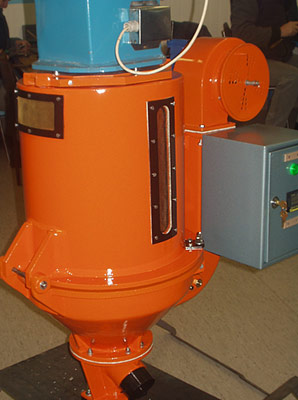 Purpose
The intended purpose of the granulate dryer is drying thermoplastic plastic in the form of granulates or a mixture of granulate with cut filler made of technological waste.
Method of installation
SG devices are designed for direct installation on an extruder or injection moulding machine in place of the hopper and are special equipment integrally related to the extruder (injection moulding). They can also be operated as a free-standing on a special stand made-in-house by the user.
Technical data
1) from 0,6% of humidity prior drying to 0,15% after granulate drying
2) from 0,8% of humidity prior drying to 0,1% after granulate drying
3) from 0,4% of humidity prior drying to 0,2% after granulate drying
4) from 0,7% of humidity prior drying to 0,3% after granulate drying
5) from 0,06% of humidity prior drying to 0,015% after granulate drying