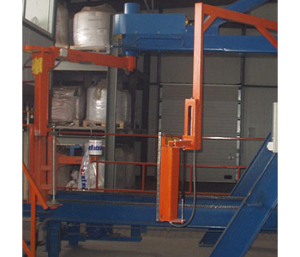 FILM WRAPING MACHINE
The device features: steel construction installed on the floor and in the upper part of railway of the wrapping machine or of other stable element (e.g. construction of a hall); rotational arms – horizontal and vertical; wrapping mechanism and lifting mechanism. Film, placed on the wrapping machine, rotates round the transport pallet with the product and lifts simultaneously upwards in order to wrap the whole pallet.
The drive features a gear-motor and a brake. The wrapping device is used for wrapping pallets with ready products located thereon.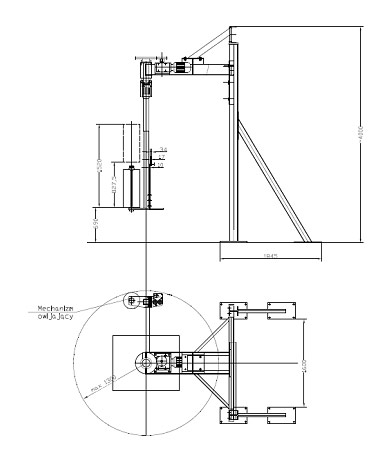 Technical Data*
Power supply
400V, 50 Hz
Power of drives installed
9KW
Height
4000 mm
Width
2200 mm
Length
2710 mm
Wrapping radius
1300 mm
*Technical data specified for an exemplary model – upon request, we can manufacture devices of parameters compliant with Customer's requirements.