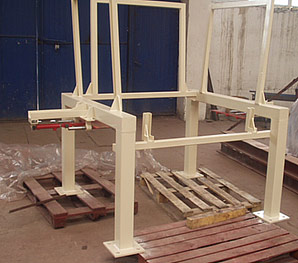 COMMERCIAL PALLET DESTACKING MACHINE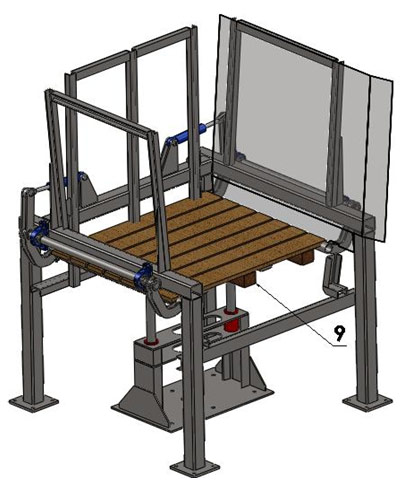 Commercial pallet destacking machine – device for destacking a required pile of pallets. Features a stable and movable frame equipped with latches controlled by means of servo-motors.
Technical Data*
Number of pallets in a pile
20-30
Device weight
700 kg
Height
2200-3500 mm
Width
1540 mm
Depth
1540 mm
*Technical data specified for an exemplary model – upon request, we can manufacture devices of parameters compliant with Customer's requirements.