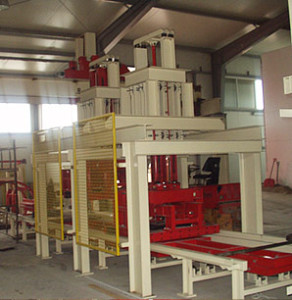 Centrownik Dublownik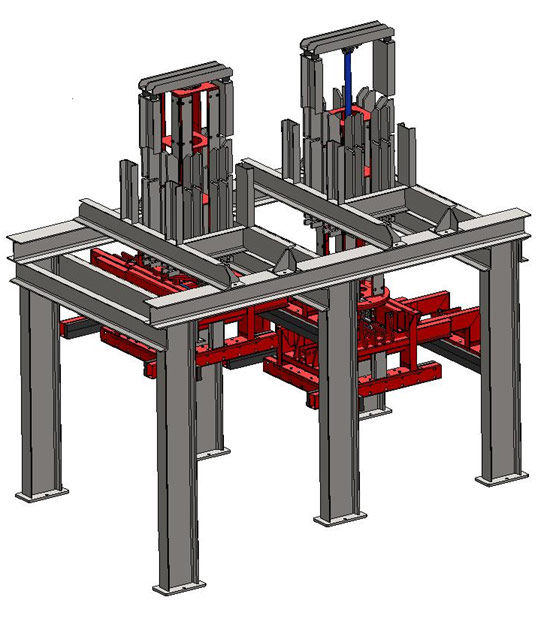 Centring-Doubling device – a device accelerating and streamlining the process of packing concrete elements, mainly paving stone blocks. The first griping device pushes down a product to eliminate space among the paving stone blocks. The second griping device divides the product into two layers. The device features: a stable supporting construction, two gripping device columns and two jaw gripping devices. Mechanically interconnected jaws of the gripping device are driven by means of hydraulic servo-motors. Moving the columns and jaws is carried by hydraulic servo-motors.
Technical Data*
Power supply
400V, 50 Hz
Gripping device lifting height
1250mm
Device weight
4900 kg
Height
5700 mm
Width
3000 mm
Length
*Technical data specified for an exemplary model – upon request, we can manufacture devices of parameters compliant with Customer's requirements.