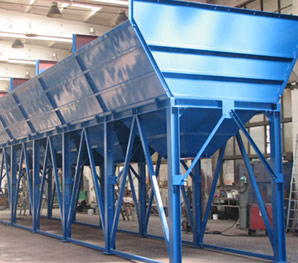 AGGREGATE CHAMBER CONTAINER – ZK/4 / 20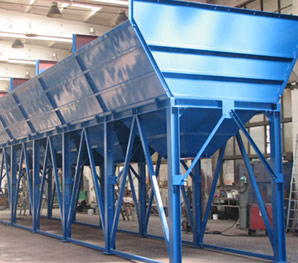 Chamber containers for aggregates are used both in batching plants producing concrete and in plants producing paving stone blocks. After filling the container with aggregate, it is transported to mixers by means of a weighing conveyor located under the aggregate container.
Technical Data*
Capacity
80 m3
Device weight
7 ton
Total height
4930 mm
Width
3600 mm
Length
14200 mm
*Technical data specified for an exemplary model – upon request, we can manufacture devices of parameters compliant with Customer's requirements.