PRODUCTION PALLET STACKING DEVICE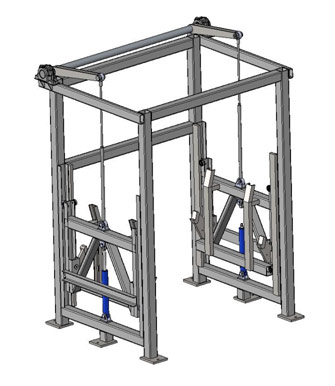 Device for stacking empty production pallets. Pallets are stacked into piles of 20-30 items after the product has been collected from a pallet by the packing machine. A conveyor located under the device transports a pile to a truck of "sputnik" type. Jaws are driven by means of two hydraulic servo-motors.
Technical Data*
Number of pallets in a pile
20-30
Height
2780 mm
Width
2110mm
Depth
1570 mm
Weight
570 kg
*Technical data specified for an exemplary model – upon request, we can manufacture devices of parameters compliant with Customer's requirements.